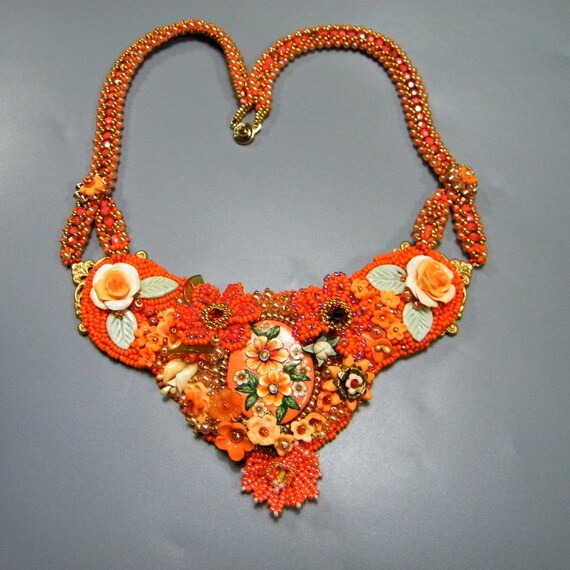 Congratulations to Daniella of daniellart, popular vote for her piece
Tangerino Floral Symphony
, with 88 votes (17%) of the 493 votes. The runners up are as follows:
2nd place -
TANGO TANGERINE bracelet necklace set by KrisDesignFSP
with 64 votes (12%)
3rd place -
Sammy's Fishie Cuff Bracelet by crimsonfrog
with 61 votes (12%)
4th place -
Burn Baby Burn Tango Inferno by gypsyeyesjewelry
with 50 votes (10%)
5th place -
Tangerine Summer Bloom by MiriamShimon
with 37 votes (7%)
6th place -
Orange Crush Cuff by KateTractonDesigns
with 22 votes (4%)
7th place -
BUKHARA by crownrosegems
with 19 votes (3%)
8th place -
Dreams of India by KraftKonfessions
with 18 votes (3%)
Tied for 9th place -
Beadwoven Floral Pendant by enchantedbeads
and
Tango Tangerine Supremes Cuff by leslievcreations
with 13 votes each (2%)
10th place -
Rivoli Crystal Beadwoven Necklace by SpringColors
with 12 votes (2%)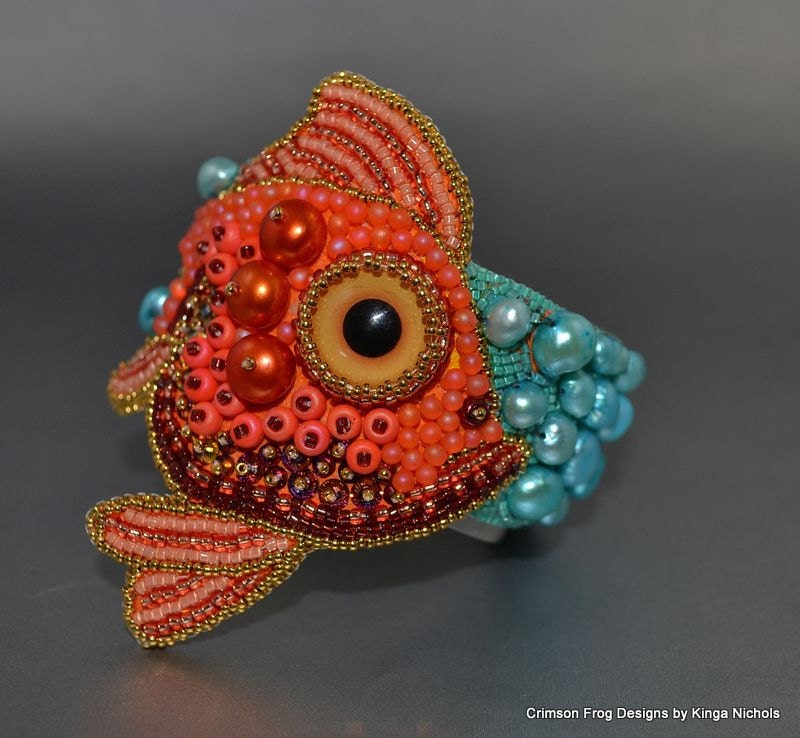 Congratulations to Kinga of crimsonfrog, winner of the July "Tangerine Tango" team vote! As winner of the Team Favorite vote, Kinga will have the honors of selecting the theme for our September challenge.